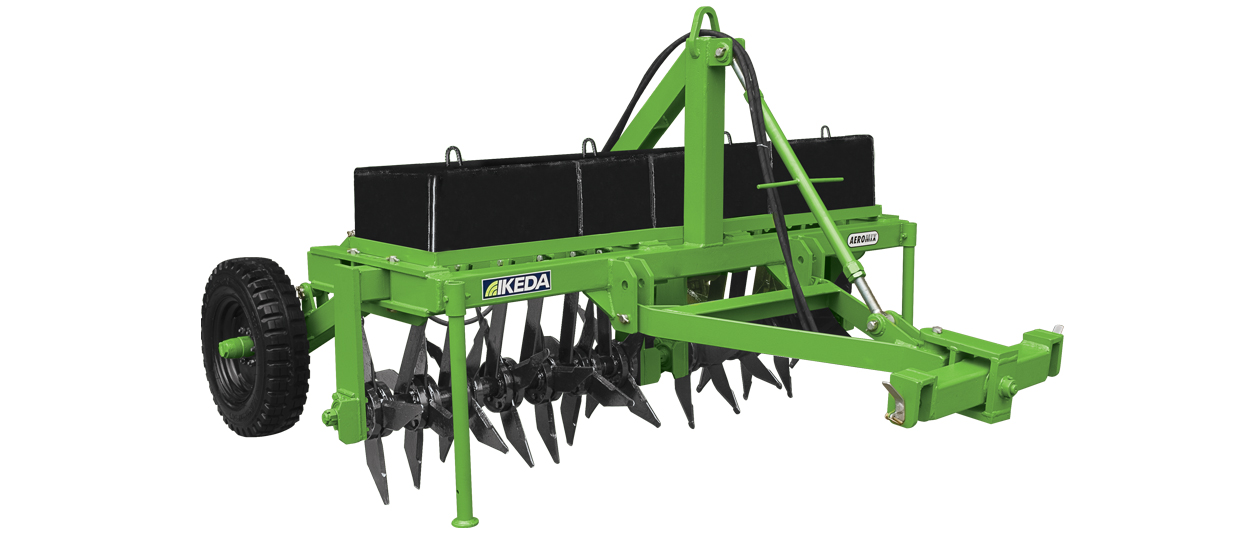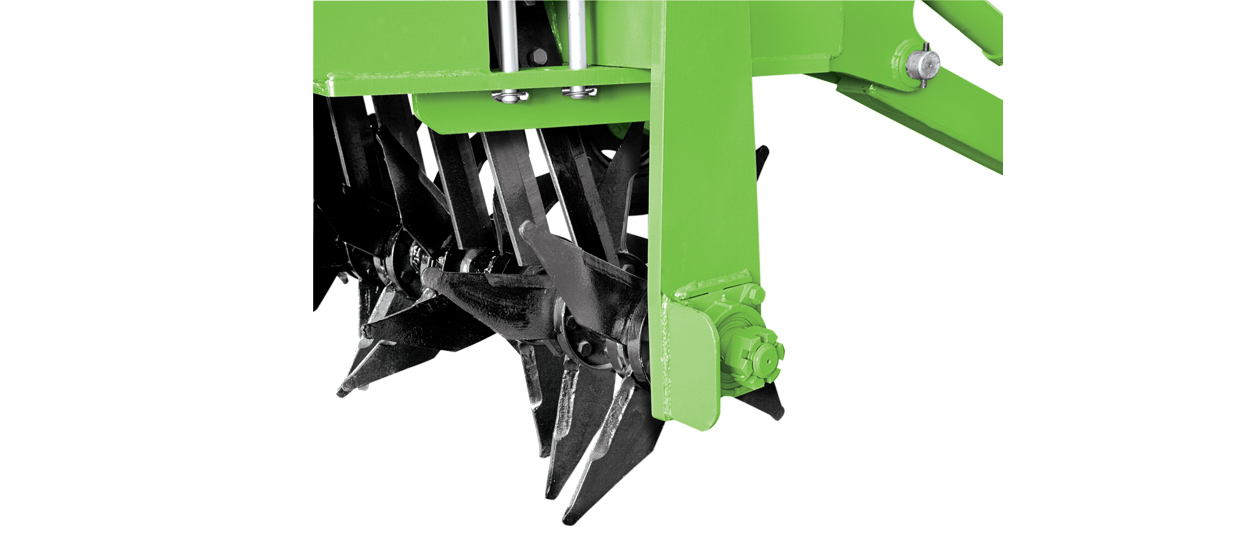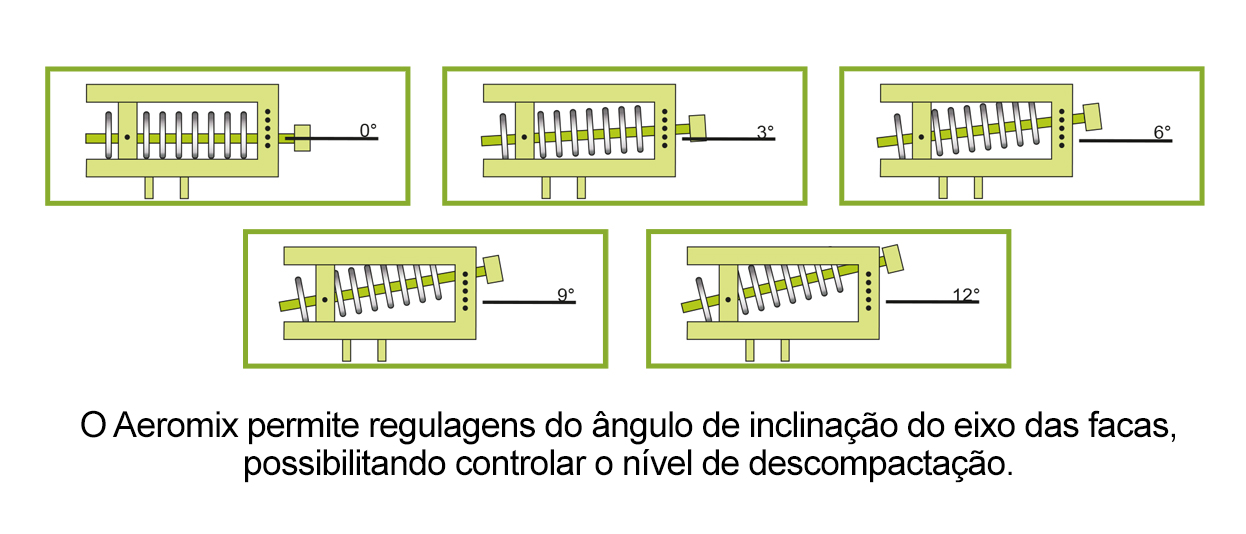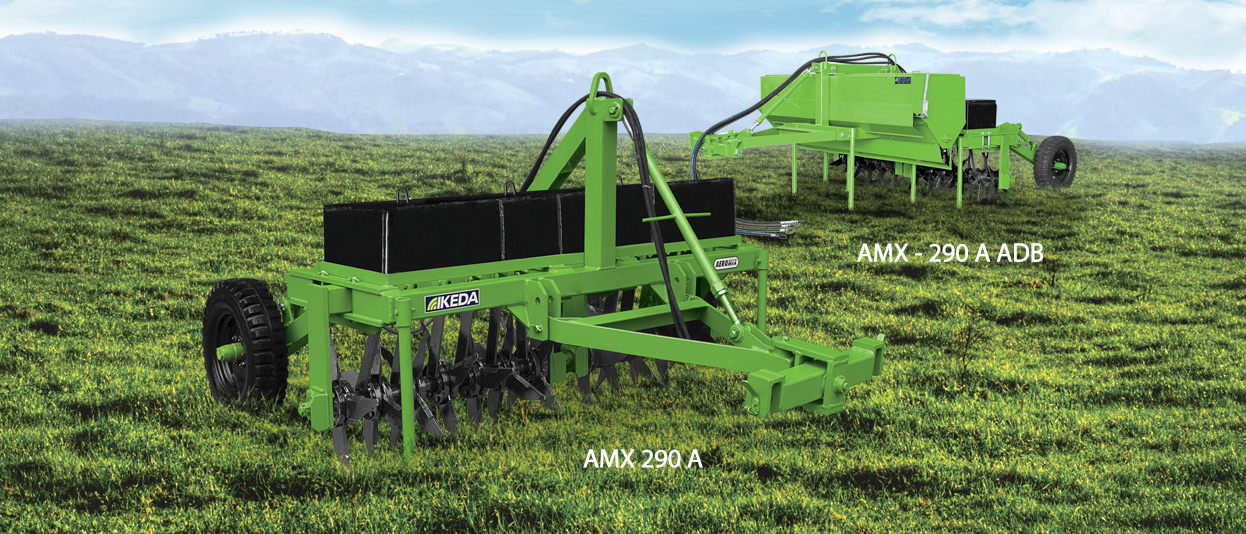 Soil loosener and aerator
Constructive Characteristics
• Blades in tempered and quenched high carbon manganese alloy.
• Blade axle in solid steel 1045.
• Chassis in structural profile, widely sized.
Applications

The action of loosening and aeration combined with the perforations made in the soil and the increase of macroporosity, without mixing the layers, allows ample applications:
• Recovery of pastures degraded by compacting or low fertility of the soil.
• Recover compacted soils in no-tillage.
• Incorporation of fertilizers and additives in no-tillage soils without moving the surface.
• Due to its depth control, it is the ideal implement to eliminate compaction caused by traffic in orchards and coffee plantations without affecting its root system and making it possible to plant green coverings in these corridors.
Models
Model
Nº of Blades
Working Width
Cut Depth
Average Yield
Weight
Power Min.
AMX 220 A
44
2,20m
20 cm
1.6 ha/h
980 kg
80 hp 4x4
AMX 290 A
60
2,90m
20 cm
2.0 ha/h
1120 kg
90 hp 4x4
AMX 340 A
76
3,40m
20 cm
2.5 ha/h
1230 kg
110 hp 4x4